A General Summary of the Book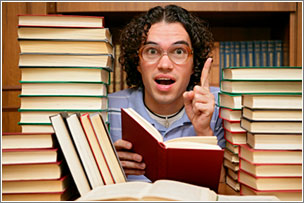 Hawaii Real Estate Exam Book is an information-packed study guide exclusively for the State questions in the Hawaii real estate license exam. Included are over 100 practice questions on Hawaii subject matter, the five main laws (abridged) relating to the sale of Hawaii real estate, an outline of the important points of the Hawaii real estate license law, and a 50-question true/false license law drill. The book has been edited and updated and annual legislative updates are included as PDF supplements to the book.
The Hawaii real estate license exam consists of two sections: General (Uniform) and Hawaii. Each must be passed separately, and the Hawaii section is traditionally the most difficult. The Hawaii Real Estate Exam Book is a guide to the Hawaii questions. This book has become a popular source of state specific information for prelicensing students preparing for the licensing exam.
The Hawaii Real Estate Exam Book contains:
Abridged versions of the Licensing, Condominium, Time Share, Subdivision Laws and the Landlord-Tenant Code.
Over 100 questions and additional study guides to help you pass
Hawaii Administrative Rules for Real Estate Brokers and Salespersons
Chapters cover Hawaii's: Basic Real Estate Concepts, Property Ownership and Interests, Multi-Family Housing and Subdivisions, Encumbrances, Restrictions, and Appurtenances, Agency and Brokerage Relationships.
Real Estate Contracts, Transfer of Title to Real Property, Real Estate Finance, Closing and Settlement, Land Use Controls, Discrimination in Real Property Transactions, Leasehold Estates, Licensing Laws, Annual Legislative Updates.
Mainland licensees take note: For those licensees from other states who have received a waiver of the education requirements but must take the state portion of the licensing examination this is the book you were looking for. (See http://hawaii.gov/dcca/real/real_ed/gen_info/ blue.pdf for waiver details.) If granted, these waiver and equivalency certificates permits the applicant to take only the State section of the Hawaii real estate license examination. Equivalency certificate must be presented at the time of testing. More good news for mainland licensees! You no longer must reside in Hawaii to hold an active Hawaii real estate license and practice in the Aloha state! And… you may now possibly take your Hawaii Real Estate Exam at a PSI exam center in your home state. See http://candidate.psiexams.com for a list of centers.